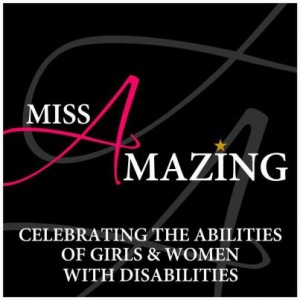 The first annual Alaska Miss Amazing pageant!! This pageant is for women and young girls ages 10-35 years of age. The mission of the Miss Amazing Pageant is to provide opportunities for girls and young women with disabilities to raise self-confidence in a supportive environment. Participants are asked to bring cans of food for donations to food banks, etc. This teaches to give back and to help the community. This will be a great event to be apart of. Changing the lives of women across the Nation. Come out and show your support!
There are millions of beauty pageants across the world who focus on beauty, talent, skills, and other particulars. CEO Jordan Somers of Miss Amazing came up with a pageant idea, that is slowly changing the concept of beauty throughout the world. This new pageant circuit forever changes the lives of girls and women with disabilities and allows the participants and audience members to realize, on stage, and thereafter, that they too have abilities. Crowns, prizes, dresses, and the works are all put together to crown Miss Amazing participants throughout the United States.
If you have any questions, would like to learn more, or event would like to donate contact the state director Angela Pugh at 907-301-7390. You may also email her at angelapugh@missamazingpageant.com. Don't forget to bring your tickets to the door and you will receive a wrist band to get into the pageant. Hope to see you there!!
Event will take place at Dimond High School located on 2909 W. 88th Ave. Anchorage.
The first annual Alaska Miss Amazing pageant is on Saturday April 19th, 2014. (No Refunds provided)
For events on the Kenai Peninsula click HERE.