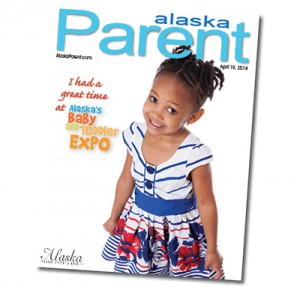 The Anchorage Media Group presents Alaska's Baby and Toddler Expo!! If you are a new parent or would like more child health care information we invite you to attend this event. Health care is important to us especially when it comes to our children. Free educational and entertaining event geared toward new parents and families with small children. Health care professionals will be available to speak with. You will have the opportunity to buy toys, clothes, furniture and more. Also, don't miss your chance to win some amazing prizes!! Admission for this event is FREE!!
Think your kid is the cutest on the block? Ever thought your child should be on the cover of Alaska Parent Magazine? Here's your chance! Come to the Baby and Toddler Expo and enter your cute kid in Alaska Parent's Cute Kid Cover Contest!! Your child must be between the ages of 3 months-6 years and currently residing in the State of Alaska. Every child photographed will receive a digital copy or a printed copy of the photo on a mock Alaska Parent cover. You must pre-register online by the 17th of April to compete. Winner must be available to attend a professional photo shoot with their parent or legal guardian, and parent or legal guardian must sign a photo release form. The winner will appear on a cover of Alaska Parent magazine some time between June 2014 and June 2015.
Alaska's baby and Toddler Expo Event will take place on April 19th, from 11am to 4pm. Location will be at the Egan Center in Anchorage, Alaska
Check out whats happening on the Kenai Peninsula by clicking HERE.