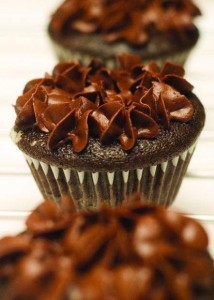 If you love giving back to your community, and if you love chocolate then you won't want to miss out on this event! On Friday May 16th, Heart to Heart Pregnancy Resource Center will be hosting "Chocolate for Life", their annual fundraiser and silent auction for the center. The fundraiser event will take place at Community Covenant Church in Eagle River, Alaska. The speaker this year will be former Planned Parenthood Director Abby Johnson.
During each year's event, Heart to Heart also hosts the annual "Best Chocolate Dessert in Eagle River/Chugiak" Contest. Every year chocolate desserts are entered into the competition ranging from candy, cookies, cakes, cheesecake and more! Talk about a sugar rush! The tables are filled with chocolate desserts of all kinds!
If you would like more information or wish to donate items for the fundraiser call the center at 907-694-1747 or find Heart to Heart Pregnancy Resource Center on Facebook. See you there!!
Event will take place on Friday, May 16th, 2014 from 7pm to 10:00pm.
Located at Community Covenant Church; 16123 Artillery Rd. Eagle River, Alaska.
For events taking place on the Kenai Peninsula click HERE.