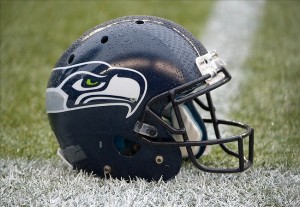 Players from the Seattle Seahawks are coming to Alaska!! Yes its true, beginning on July 8th, 2014 members of the National Football League's defending Super Bowl champions will be making two stops in Alaska during this summer's 12 Tour. They will be making two stops, one being in Wasilla on July 8th, then the following day in Anchorage on the 9th. Coming with them on this journey will be the Lombardi Trophy! The trophy was awarded to the Team after the 2013-2014 Super Bowl Victory. Talk about excitement!
The Seahawks are visiting Alaska as a part of the Play 60 program. Play 60 encourages people to exercise or live a more active life for at least 60 minutes per day. The program is part of a 40-year initiative developed in conjunction with the NFL and United Ways, promoting health in America's youth today.
The Mat-Su Sea Hawkers, an Alaskan chapter of the Sea Hawkers booster club, as well as the Mat-Su Health Foundation and United Way of Mat-Su all worked with Play 60 to bring the event right here in Alaska. The Seahawks will take part in a Play 60 event at the Menard Sports Complex located in Wasilla this July the 8th. This event is scheduled to have a variety of physical activities for participants who's ages range from 6 to 15. Event will begin at 9:00am.
On July 9th, 2014 the Seahawks players will be at the Anchorage Golf Course to meet fans and take part in the Special Olympics Alaska/BOMA Golf Tournament. The Lombardi trophy will also make its appearance at the golf course. This is a rare event and opportunity you will have to meet players of the 2013-2014 Superbowl Championship. Don't miss out!
For events taking place on the Kenai Peninsula click HERE.