Spring Carnival
April 11 – 13
If you love Alyeska, and you love to ski or snowboard then come c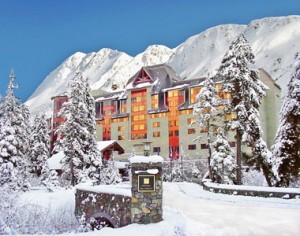 elebrate the end of ski season and the perfect combination of sun and snow at Alyeska Resort in Girdwood, Alaska during the 37th Annual Spring Carnival, the biggest bash of the year! Hosted by our friends Bob & Mark from KWHL!
Friday, April 11
4th Annual KWHL Costume Party | 6- 9 pm @ the Sitzmark
First round of Slush Cup participant picks. 25 competitors will be selected based on quality of costume (originality, flare and style). Winners must come in the same costume for the Slush Cup on Saturday in Girdwood, Alaska. 21 & over, free admission.
You can also register for the Idiots Swim, Dummy Downhill and XTRATUF Tug o'War. All free events!
Live at the Sitzmark:
3:30 – 6:30 pm: Jeff Crosby – Free!
9:30 pm: Jerry Joseph & The Jack Mormons with Jeff Crosby opening
Tickets $10 (21 & over)