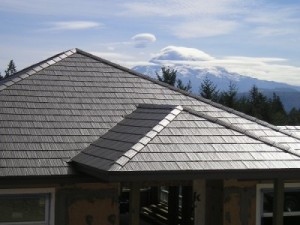 Moving to Alaska Real Estate (or moving to anywhere) is adventure enough without including one of the moving company scams that are all too common. It seems hard to believe that unscrupulous carriers can continue to operate, but the fact is, there are a lot of them out there. If you will be moving to Kenai Real Estate anytime soon, you don't have to worry about any of the rip-off artists if you follow some straightforward guidelines:
1. Check the FMCSA
The Federal Motor Carrier Safety Administration runs a household goods program designed to aid consumers. Their website includes a search feature that records past complaints for known companies…but be aware that only interstate movers are listed. Along with complaint information, it lists company contact details so you will know you're dealing with the people they say they are.
2. Check Online Reviews
A search engine search of the company can be helpful: just enter the company name plus 'reviews' or 'ratings.' You'll often find Yelp entries, and with luck, recent experiences by customers moving to Real Estate Kenai.
3. Get A Written Estimate
You should be skeptical of any moving company that is willing to provide a quote over the phone or internet. This may not be evidence of a scam, but often means that you are dealing with a broker rather than the company itself. In fact, the U.S. Department of Transportation red flags any over who doesn't offer or agree to an on-site inspection of our household goods "or gives an estimate over the phone or internet"…the too-good-to-be-true estimates, demands for large upfront deposits, or failure to hand you the "Rights and Responsibilities When You Move" pamphlet (Federal regulations require Interstate movers do so during the planning stages) are all signs of trouble ahead!
4. Insurance Issues
Before you hand over your belongings, it is a good idea to check that you'll be moving to Alaska Real Estate with the proper insurance. Ask the movers about their insurance policy and note the policy number. If you have any concerns, you can check with the insurance provider to confirm that they are properly covered.
5. Use A Mover With A Physical Address
Another sign to watch out for are moving companies that don't list a physical business address. With a brick-and-mortar base of operations, you know where to head should anything go wrong.
Moving scams can cost a lot of money—not to mention the stress that results when unscrupulous operators have all your stuff! If you're planning on moving to Real Estate Kenai this summer, please consider me your local guide to our area. I'm here to offer professional real estate representation—as well as a ton of information about all things Kenai Real Estate!
For Real Estate on the Kenai Peninsula click HERE.