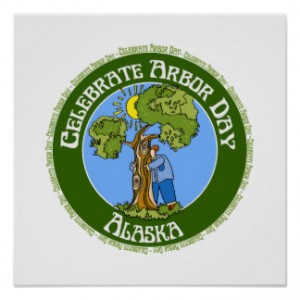 Come celebrate Alaska Arbor day will the Alaska Garden Club on Tuesday May 20th, 2014! Each year the Anchorage Garden Club provides trees for a selected school. These trees are given so the children get a hands on experience in learning about them. Children get to plant them and take care of them afterwards! This year, William Tyson Elementary School will plant the trees. Alaska Arbor day is the third Monday in May (May 19th). Due to school closing, celebration for Alaska Arbor Day with the children will be held on May 20th 2014 at 1:30pm. The Anchorage Garden Club is a member of National Garden Club, which is the worlds larges volunteer gardening group. Come join in all the fun and celebration of Alaska Arbor Day will the Garden Club and children from our community.
Location: 2801 Richmond Avenue, Anchorage, Alaska.
For more information call 907-566-0539 or visit http://www.alaskagardenclubs.org/anchorageclub.ht
For events taking place on the Kenai Peninsula click HERE.