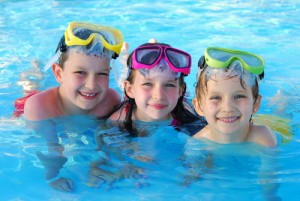 The Mat-Su Valley Pool offers a variety of activities for the whole family to enjoy. Enroll your child into swimming lessons before the summer season! Your child will feel more confident after these series of swim lessons. The pool also has adult swim lessons for those looking to master the techniques and feel more confident in the water. If you are interested in water aerobics the pool offers a variety of aerobic classes that will help you to simply get in shape or get that great exercise you've been needing.
The Wasilla, Alaska pool also provides Lifeguard training classes for those 15 and older. CPR training is provided as well as a Water Safety class. Come get the experience and training you need for a lifeguard position and obtain great skills.
Open swim and open lap is also provided at certain times throughout the day. Rent out the whole pool for your own personal use! Check with Wasilla pool ahead of time to schedule a time. Perfect for birthday parties or other special events. A water slide is available as well as a kiddies pool for younger toddlers and children. Please make sure to watch your children at all times! A diving well with a diving board is also provided for those who like the thrill of jumping high and diving into deep water!
The Mat-Su Pool follows a list of core values, and you can be sure to hold them to it! They focus on leadership, integrity, teamwork, dedication, responsiveness and accountability. These core values must be exercised by each person to ensure that we live and work by our Borough's basic core values. Pool Mission Statement: "A community of choice to live and work where every citizen counts."
Next open registration for swim lessons are April 12th @ 10am.
Located at 701 E Bogard Road, Wasilla, AK 99654
To check out whats happening on the Kenai Peninsula click HERE.