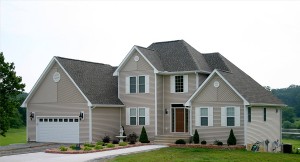 Buying a home from Alaska Real Estate is a rather emotional experience. Your emotions can go out of control. Moreover, your chances of making costly mistakes are higher. Many factors can cause stress, such as unreasonable or argumentative sellers, revelation of defects in home inspection, low appraisal, uncommunicative agent, and so on and so forth.
While going through documents for purchasing one of Real Estate Anchorage homes for sale, you should relax and tell your agent to take care of the important aspects for you. Sign the documents when you know what is written in them. An offer may contain a lot of things, such as purchase price, down payment, earnest money deposit, a closing date, loan amount, closing costs, and so on.
You may not be able to do your regular chores properly because you keep on thinking about the home you want to buy. You may be worried that the seller can reject your offer. He might also give a counter offer that may be unreasonable. Have you offered to little or too much? These thoughts can take over you. How to cope with stress while you buy an Anchorage Real Estate home? Read on.
First of all, you should get in touch with your agent or a trusty worthy friends or family member in order to discuss your concerns with them.
You should also try to focus on things that can get your attention like a computer game, exercises or reading a book.
You should keep trying to make yourself realized that you cannot manage the outcomes of the deal. It is up to the house seller to give a positive or negative response.
You have done your work, including receiving a preapproval letter, submitting your work in a timely fashion and paying for the appraisal. In case the lender asks for more documents, you should not question why. You should just provide the necessary documents.
Ask your Anchorage Real Estate agent to keep you updated on the house buying process. So, you will know what you should expect. The real estate agent will prove an invaluable resource to you. As a matter of fact, experienced agents know the right way to predict outcomes and resolve them prior to their getting worse. Your Alaska Real Estate agent will be responsible if something wrong happens. You should ask him as many questions as possible until you are satisfied. Relaying on the agent is recommended if you want to make the process painless.
For Real Estate on the Kenai Peninsula click HERE.